Contact Us
Contact:
Shanzhong Yang
Tel:
0086-571-87169872 /87169873
Fax:
0086-571-87169573/63739139
E-mail:
china@hzdayang.cn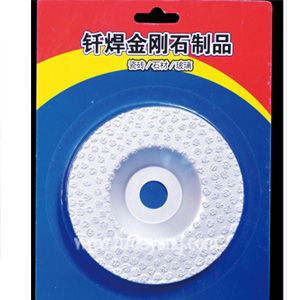 Brazing Cup
1. Grinding efficiency of single - layer brazing products is 1-2 times than the electroplated products, good sharpness, processing efficiency is high, saving the labor cost 2. Various brazing products won\'t delamination and out of gear,, the performance is safety and stability. 3.No secondary pollution of the environment by use, internationally known as a green product.Mainly used for stone by hand lettering, carving, cutting lines, embossing.