Contact Us
Contact:
Shanzhong Yang
Tel:
0086-571-87169872 /87169873
Fax:
0086-571-87169573/63739139
E-mail:
china@hzdayang.cn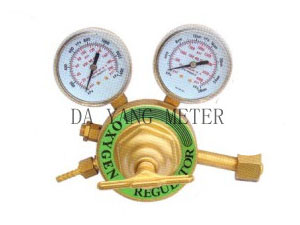 DY-01 OXYGEN
Products Description
Comments
1. High pressure oxygen regulator is made of high quality brass for maximum durability and service life.
2. Provides reliable performance in commercial, industrial and laboratory applications.
3. Forged brass body and bonnet for maximum strength.
4. External safety pressure relief design.
5. Easy to read dual scale gauges. Applications: Heavy duty regulator can be used for all industrial applications. Ideal for jobs where the need to read cylinder and working pressure is required.