Products Catalog
Contact Us
Address:
Tel:
0086-571-87169872 /87169873
Fax:
0086-571-87169573/63739139
E-mail:
china@hzdayang.cn
What we have contributes to what we got in the Canton Fair
2013-11-16
China Import and Export Fair,Canton Fair for short.It was founded in the spring of 1957,and held in Guangzhou every
spring and autumn.It has been more than fifty years till now.As China's oldest Fair,with the highest level,the largest scale,
and most types of goods,it attracts the largest attendance.In a result,it achieves the most businessturnover.In the 114th
Canton Fair,"Ocean Welding"is a spectacle.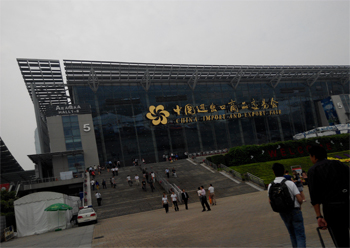 Good fame contributes to the strong appearance of "Ocean Welding" in the Canton Fair. During the exhibition,"Ocean
Welding" attracted numbers of both new and old customers.You can see one scene again and again in thebooth:Foreigners
come to shake hands,sit down,talk,and take photos.When they are leaving,always with words left,"I will contact you again
when I need welding materials again" or "Next time we meet I will be your old customer".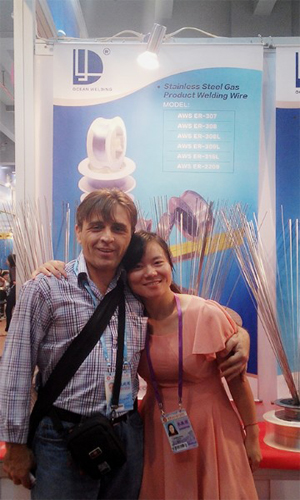 At the China Export Commodities Fair many long-time clients personally come especially to pay us a visit.They come
from Austrialia,Nigeria,Korea,Indonesia,Pakistan,Egypt,Germany etc.Also,there are many long-time clients who immediately
place reorders with us.Of course,we also received many new clients and they have taken an interest in our products.Because
our company has many kinds of products,Clients can find what they need quickly.In addition,we have good quality products
for a reasonable price.So at the China Export Commodities Fair,We prosessed many
orders from clients.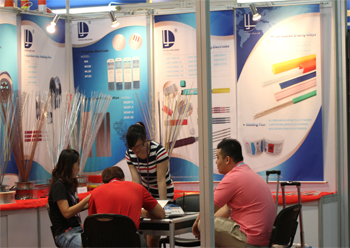 "Ocean Welding" also impressed people with profession and top-notch services in the Canton Fair."Welcome to our
booth","What can I do for you?","Sit down, please!",and then smoothly answers to the chemical composition and the
applications."OK!","I see.","I willcontact you soon.". This is the words you can hear frequently. Customer always feel
satisfied when leaving and always with their thumbs up.
In conclusion,"Ocean Welding" has made great achievements in the Canton Fair.It is his superior quality,his profession,
his first-class service that devote to his great reputation. And his good fame bring him more business.So now he still try his
best to develop the quality of the produts.