Contact Us
Contact:
Shanzhong Yang
Tel:
0086-571-87169872 /87169873
Fax:
0086-571-87169573/63739139
E-mail:
china@hzdayang.cn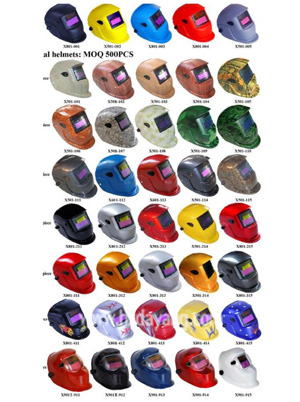 Welding Helmet
1.Eye Protection : double filters, avoiding the harmful radiation of ultraviolet ray and infrared ray produced by arc and the damage of welding strong light to the eyes, to prevent occurrence of electric ophthalmia eye. 2. Face protection : effective prevention the injury caused by splash and hazardous substances during operation , reducing the symptom of skin burns occur. 3. Respiratory protection : airflow,effectively reduce the welding released harmful gas and dust on the damage to the body, prevent the occurrence of occupational disease of pneumoconiosis.